Metaphysical Articles
by Neale Donald Walsch
The Inspiration of Barbara Marx Hubbard. Many people have heard of Barbara Marx Hubbard—and many people have not. I like the fact that she is not a household name, immediately recognizable the world over. That makes her more like us, and a wonderful model. A template. An outpicturing of what we all are—and what we are all potentialed to be.
"Potentialed" is a new word. I just made it up. I like it. It says exactly what I want it to say. I think that we all are . . . no, I know that we all are . . . imbued with the potential to be more than we've so far allowed ourselves to be. Further, I think that we all know it. And I think that we are all endowed with an impulse to move toward our highest expression of that More that we know we are.
by Dylan Charles, Editor Waking Times Facing considerable political, economic, social and ecological crises, the human race is desperate for a transformation and a new direction. Business as usual ensures that we are doomed to run a course of half-conscious self-destruction, as man-made catastrophes multiply and stress mounts in every aspect of life. We must overthrow our ignorance, as it has become a fearful master, goading us into war, pollution, waste and exploitation.
The social problems and entrenched patterns at the source of global issues are too vast and complex to be solved at the personal level, yet, paradoxically, the personal transformation of the individual offers a lonesome opportunity to avert the catastrophes we are engineering for ourselves. Human consciousness has a critical role to play in our collective destiny and there is a seismic shift occurring here that is creating a rising class of conscious people better equipped than ever to deal with such a chaotic environment.
See on Scoop.it – Far Out News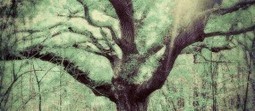 Can we intentionally be like the tree … inexhaustible life transforming?
Scott Teeters's insight:
Deep article – makes you think- Can the consciousness movement help us break through the ever preset programmed response? Ida Lawrence talks about the possiblities of energy.
"When we change our perspective from personal pressure to worldwide pressure, it can become nearly overwhelming… so rapid, so destructive is the decline of this world. Is the global picture something we can bring into a conversation without becoming either angry or despondent? We're going to try."

See on www.wakingtimes.com
PERSPECTIVE IS EVERYTHING: Monitoring your view of people and situations can help in avoiding conflict
(via
The Mindful Word
)
Everyone has bad days. Maybe you get caught in traffic, or get reprimanded by your boss. Whatever it is, it's likely to result in a bad mood that hangs around for the rest of the day. However, those "bad" days or moments that you ruminate over…
---
Continue reading
COMPASSIONATE CONSCIOUSNESS: Charles Eisenstein's approach to realizing our spiritual nature through our physical experience (via The Mindful Word)
In watching Charles Eisenstein's kind-hearted and thought–provoking TED New Haven talk (I'm a fan), I was again struck by that age-old difficulty that our form presents us in coming to terms with our apparent duality; the schism dividing the nature…
---
Continue reading
Support Us! Subscribe to Our YouTube Channel!