Science & Tech Articles
These altered insects are actually being pushed as a 'green alternative' to the use of chemicals. You see, British scientists claim that mutating the genetic code of the insects is actually a way of substituting for the use of chemical pesticides. Chemical pesticides used to lower the population of olive flies in Britain. The reality here, however, is that you are taking something damaging like chemical pesticides and replacing it with something far worse.
See on Scoop.it – Far Out News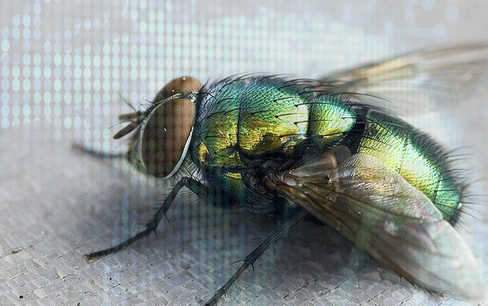 Scientists have now unleashed a plan to launch thousands of 'frankenfly' style insects into the wild in order to combat pests.

See on naturalsociety.com
The Cloud: The Digital Equivalent of the Library of Alexandria?



by Scott Teeters
The other day I had to go to the Apple store to get a new mouse. While I was there I was looking at the iPads (that is correct – I do not have one yet – but I am a MAC lover – read on). They are indeed slick and sleek. It is an odd feeling that with such a small, light device, you have access to all the digitized information on the planet… IN YOUR HANDS. Very tempting to make the purchase.
But as I was looking at the built in features, I noticed that everything you create is stored "on the Cloud."
"The Cloud" will become the largest collection of data on the planet and you need to realize if you have built your life around all your important information stored in The Cloud, you have created yourr own data file of your life that can/will be looked over, used, bought and sold as a commodity, or even used AGAINST YOU, if needed.
Robert Schroeder, physicist, discusses the UFO Enigma Interview on YouTube!
created by Far Out Radio producer, Karen Teeters
Scott Teeters, host of Far Out Radio, interviews fascinating author, Robert Schroeder who discusses his recent book and UFO power theory. The two discuss many older and recent sitings and today's physics that hold clues as to how these crafts work.
Support Us! Subscribe to Our YouTube Channel!